Oak Grove Coven (previously known as Temple of the Old Ways) is a coven in the Gardnerian tradition, and also draws from Celtic and British Folk traditions. We are the longest running coven in Auckland, New Zealand, are welcome contact from those interested in training or wanting further information., Please feel free to contact us at oldways@slingshot.co..nz or via our contact page.
The purpose of this page is to provide contact information and links to covens and magical orders that share either a common lineage or purpose, or who are established, well-respected and of good repute. Many of these groups we are in correspondence with, and regard as part of the family. Other groups listed here we are not in contact with, but we are familiar with their work and hold them in high esteem.
This is not a complete list by any means as most covens do not publicly list their details . We have contacts in Australia, Germany, England, Ireland, Wales, France, Spain, South America, the USA and Canada and other countries also. If we can help to link sincere seekers we will attempt to do so. Contact us for more information.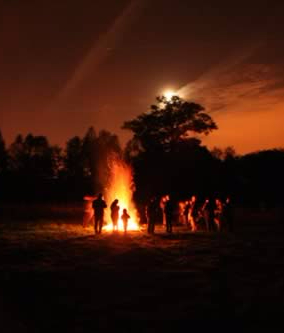 GARDNERIAN, ALEXANDRIAN and TRADITIONAL COVENS:

New Zealand:
Oak Grove Coven (previously known as Temple of the Old Ways): Initially formed in 1996 in Auckland. We run a well established Outer-Court Training group which meets fortnightly and also have an inner coven who practice the Gardnerian Wicca and folk magic traditions.
Australia:
Coven of the Silver Dragon: An Alexandrian coven located in Melbourne, Australia.
Applegrove - an eclectic witchcraft and Wiccan-based working group and teaching circle in Sydney, Australia.
England:
Wicca Study Group: London
The Wicca Study Group (WSG) was founded in 1988 and is led by Vivianne and Chris Crowley and other coven leaders. WSG will again be running its introductory evening course for those interested in coven Wicca. WSG works within a Gardnerian/Alexandrian framework and is an opportunity to learn about and experience core areas of the Craft such as the roots of modern Wicca, the God and Goddess, the importance of ritual, and the practice of Magick within the Old Religion. Further key topics include the initiatory tradition, creating sacred space and attuning to the sabbat cycle. For further information and a registration form.
Please email info@wiccastudygroup.org
or send a SAE to:Wicca Study Group, BMDeosil, London, WC1N 3XX

Suffolk Witchcraft Training Outer-Court Training Group for a Gardnerian/Traditional coven in Suffolk, England

Galdraheim Coven: Initially formed in 1975, Galdraheim Coven is "Alexandrian in form, but with inspiration from various traditional sources". It is led by well respected elders of the Craft and is a working, initiatory and teaching Coven. Their extensive website is one of the primary informative contact points for initiatory Wicca in England and includes information, contacts & teaching materials. The Coven was based in Kent and may still be continuing but the elders have now based in Sheffield, Yorkshire and run Brighdes Fire coven. Email

Brighdes Fire Coven: A traditional Alexandrian coven in Sheffield, England

Covenant of the Winters End: A traditional Alexandrian coven in Kent, England

The Wellhead: Website of the Coven of the Sacred Wellhead - a coven combining the Alexandrian Initiatory Tradition with High Magickal and Qabalistic training. Includes essays and readng recommendations.


United States of America:
Coven na Lasanta Eala Bhrigid (Coven of Olde Salem Village): A Traditional Wiccan coven located in Salem Massachusetts of Dual Gardnerian and Alexandrian Lineage

Coven Ancora Imparo: A Gardnerian coven of the Long Island Lineage in Topeka, Kansas, USA.

Twisted Oak Coven: An Alexandrian coven in Florida, USA.

Coven Luna Rose: A Traditional Alexandrian coven in Tennessee. A great website including information on Traditional Wicca, the Goddess & God, resources, articles and tradition contacts and networking.


Canada:
Birchstone Coven: BirchStone Coven, based in rural Ontario is structured in the traditional manner. They follow a liberal but traditional path. Their lineage is of the English Whitecroft AA branch which passes both the Gardnerian and the Alexandrian traditions and they practice both traditions, but hold them separately. Comprehensive training in both traditions is available to prospective applicants, over the age of 21, and willing to make the necessary commitments to attend classes, Esbats, Sabbats and other social events of the coven. At certain times during the year, BirchStone Coven offers semi-open circles to prospective students; attendance is arranged by invitation only.

Firestone Coven: A dual lineage Gardnerian/Alexandrian Coven based in Ottawa, Ontario, Canada. Email

Coven of the Stone and Cauldron: A Gardnerian Coven of the Long-Island line based in Canada.


Germany:
Na Eirigh Greine A Traditional Alexandrian coven in Germany, connected to the Alderstand Coven now in Kent, England. Email

Crystal Dragon Coven: A traditional Wicca coven, part of the Gardnerian family. Located in the Heidelberg/Mannheim area in Germany. Our Coven is mainly a teaching coven, so we are open to new members most of the time.